Bob Walmer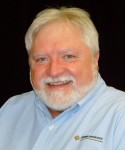 Email
Agent
Direct: 574-527-8620
Bob resides with wife Becky south of Warsaw, IN. They have three grown sons. Bob enjoys traveling and spending time with family and friends. His extended family has always been involved in agriculture.
One of Bob's greatest thrills is getting a client compliment and referral for doing an excellent job.
Bob attended Wabash and Warsaw High Schools, Harlaxton College Grantham England, is a University of Evansville Graduate and sutdied post graduate accounting at Grace College. Bob worked, owned and operated a family distribution company for 35+ years; was a national sales manager for Thrush Mfg; and has been in Sales & Management with Goshert Insurance for 6+ years promoting all types of Insurance protection with an agricultural focus.
Bob is an Eagle Scout, a Gold Key Honorary VP, '74 PhiKapaTau Man of Year, Kos. Cty. Red Cross Chair, past president of Central States Industrial Distributors Assoc., and Jr. Warden at St. Anne's Church